Our team works as an extension of your team from concept through discovery and definition, through to all forms of implementation. It's not the standard agency approach because we're not an ad agency – and that's why it works.
At the start of every project we will challenge all assumptions. We want to deep dive into your brand and know what you know, absorbing all the existing knowledge within the team.
Phase 2 is developing that knowledge into an actionable plan – whether that is defining a strategy or executing creative, we turn our insights into something tangible.
The final phase can be never ending! We can work short or long term with you to refine, solve and retain relevancy, ensuring you continue to get results and see the returns of all your hard work.
"SHAPE worked with us from the initial concept proposal through to the final product – providing practical advice throughout the process in developing on-brand language and graphics while making the most visual impact."
Liz Smith, Laing O'Rourke
FROM THEORY, TO ACTION, AND ACTIVATION
Do you want a more transparent way of working?
Our results are always meaningful and measurable, by approaching your project from both a sales and marketing perspective. We do this in the B2B and B2C space across all forms (print, advertising and digital) and channels.
We realise no two projects are the same, but the way we shape brands is. First we deep dive into your business and your brand; then we discuss and document the brief including: audience, goals, and objectives; finally tackling outcomes and success measures. And this is all before any work commences.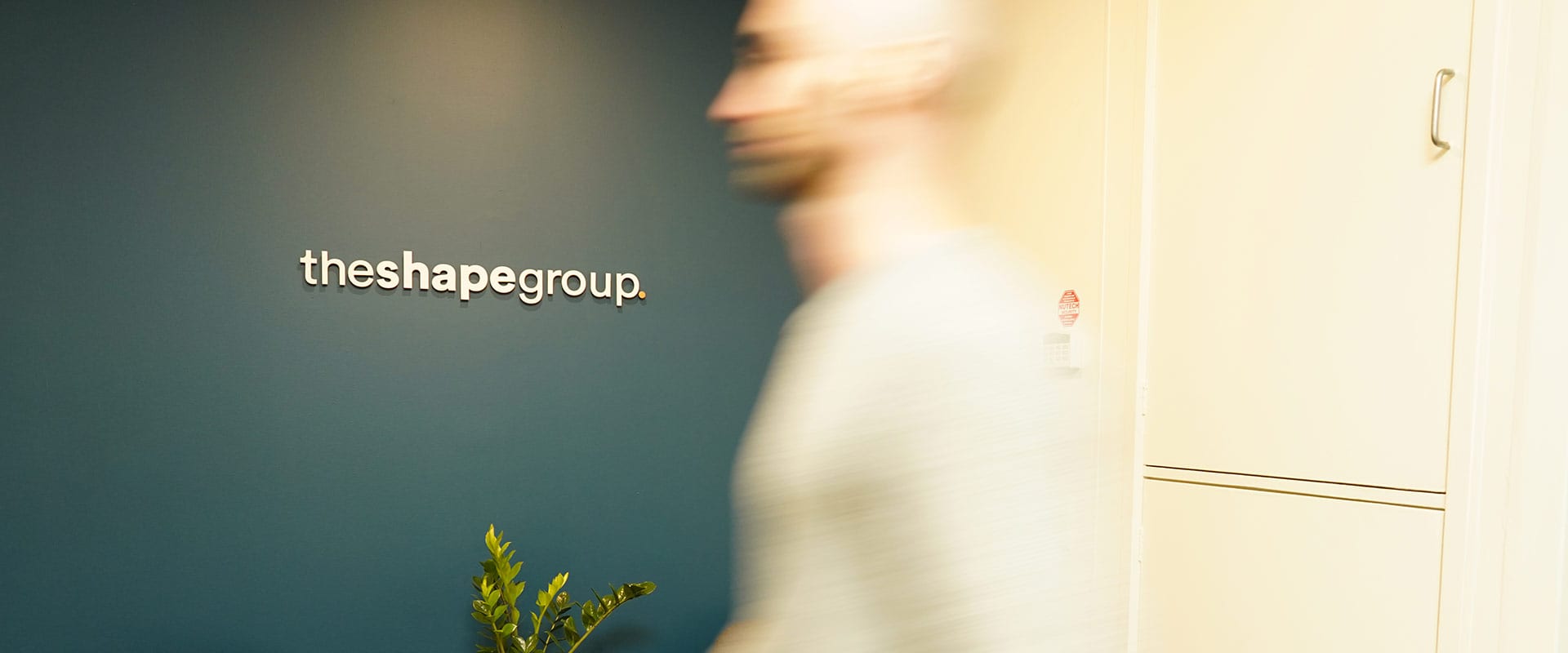 WE'RE ALWAYS ON
It's our business to know your brand, your business and what's motivating your customers.
By taking an internal and external view at the world around your brand, we bring a distinctive perspective to what's driving change and distraction amongst your customers.
Our 'always on' approach, means we are looking for fresh and unique ways to drive brand longevity beyond the usual ad agency approach.
ADAPTABLE THINKING
There's more to creating a brand strategy or advertising campaign than logo design and pretty pictures.
It's about defining and designing the attitude, values, personality and fingerprints you want your customers to associate with your brand, products and services.
Thinking outside the square, pivoting perspectives and developing a brand personality that reflects your business, culture and values, is at the core of how we shape brands that thrive.
PURPOSE, PASSION & CREATIVITY
There's so much involved when it comes to shaping brand strategies.
From audience definition and engagement to
end-to-end digital design, content creation, branding and product creation, our team has the capability, capacity, and experience to do it all.
We're passionate about you realising your strategic marketing needs and achieving your sales objectives.

"An extension of my marketing department, [The Shape Group] make it easier in helping our vision become reality, making us what we need to be."
Interested in how we can shape together?
Let's grab a coffee, our shout.